MI THERMOCOUPLE CABLE
| | |
| --- | --- |
| browse: | |
| add time: | 2016-11-18 11:04:03 |
| recommendation: | |
Description: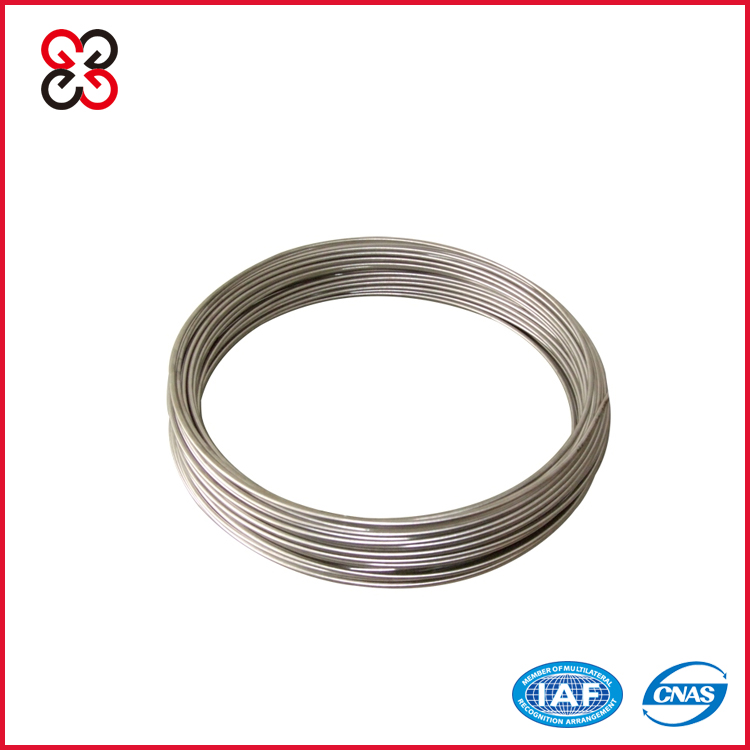 Fireproof: Our MI cable can withstand very high temperatures (higher than 1000°C), since all its components are inorganic. It can go on working during a fire, maintaining power to all emergency services, allowing all safety and protection measures within the building to be activated.
Waterproof: The mineral insulated metallic sheath and special IP67 waterproof fittings prevent the penetration of water, and dust towards the cores. The Mineral insulated cables are also suitable for outdoor applications or for installation under concrete if properly protected against Eddy current.
Mechanical strength: The metallic sheath acts as a protective screen, and therefore Mineral insulated cables can withstand extremely high mechanical stress such as crushing and curvature with a bending radius equal to 6 times the diameter of the cable.
High operating temperatures: The mineral insulated cable with a copper sheath (power and heating) can work at ambient temperatures of up to 250°C; the cable with a CuproNickel sheath can withstand up to 400°C; for higher temperatures, the lifetime of the cable lessens as it approaches the melting point of copper (1083°C).
| | | | | |
| --- | --- | --- | --- | --- |
| Material | Type | Sheath material | Outer dia.(mm) | Max.Temperature |
| Ni Cr - Ni Si | K | SS304 | 0.5-1.0 | 400 |
| | | SS321 | 1.5-3.2 | 600 |
| | | SS316 | 4.0-8.0 | 800 |
| | | | 0.5-1.0 | 500 |
| | | SS310 | 1.5-3.2 | 800 |
| | | INCL600 | 4.0-6.4 | 900 |
| | | | 8.0-12.7 | 1000 |
| Ni Cr Si - Ni Si | N | SS304 | 0.5-1.0 | 400 |
| | | SS321 | 1.5-3.2 | 600 |
| | | SS316 | 4.0-8.0 | 800 |
| | | | 0.5-1.0 | 500 |
| | | SS310 | 1.5-3.2 | 800 |
| | | INCL600 | 4.0-6.4 | 900 |
| | | | 8.0-12.7 | 1000 |
| Ni Cr -Konstantan | E | SS304 | 0.5-1.0 | 400 |
| | | SS321 | 1.5-3.2 | 500 |
| | | SS316 | 4.0-8.0 | 800 |
| Fe - Konstantan | J | SS304 | 1.0 | 300 |
| | | SS321 | 1.5-3.2 | 500 |
| | | SS316 | 4.0-8.0 | 800 |
| Cu - Konstantan | T | SS304 | 1.0 | -200-100 |
| | | SS321 | 1.5-3.2 | 100-200 |
| | | SS316 | 4.0-8.0 | 100-350 |
| | | |
| --- | --- | --- |
| Diameter / mm | Thickness of Wall / mm | Diameter of Conductor /mm |
| 0.5 | 0.05~0.10 | 0.08~0.12 |
| 1.0 | 0.10~0.20 | 0.15~0.20 |
| 1.5 | 0.15~0.25 | 0.23~0.30 |
| 2.0 | 0.20~0.35 | 0.30~0.50 |
| 3.0 | 0.30~0.45 | 0.45~0.60 |
| 4.0 | 0.40~0.60 | 0.55~0.70 |
| 4.5 | 0.45~0.65 | 0.68~0.80 |
| 5.0 | 0.50~0.80 | 0.70~0.90 |
| 6.0 | 0.60~0.90 | 0.90~1.10 |
| 8.0 | 0.80~1.20 | 1.20~1.4 |
Related products: